Community Support
AGED's Guardianship Benevolent Fund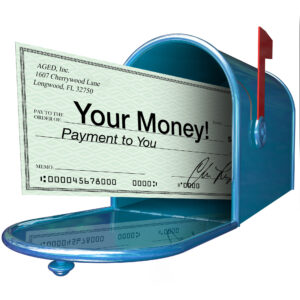 The AGED Guardianship Benevolent Fund is a program developed to help Guardians and Attorneys receive payment for services provided to indigent guardianship clients who do not have the funds to pay for services.
To learn more about our requirements for this program, please visit our Forms page, and locate the section titled "Guardianship Benevolent Fund Documents."
Current County Funding as of January 2022
***Funding is county specific, and availability of funds varies by county.***
Broward County: $42,776
Clay County: $184,228
Columbia County: $16,240
Dade County: $8,578
Hernando County: $34,017
Lake County: $9,547
Leon County: $29,477
Madison County: $412
Marion County: $31,840
Orange County: $124,742
Osceola County: $176,907
Palm Beach County: $49,231
Polk County: $169,574
Seminole County: $84,033
Sumter County: $96
Volusia County: $32,001
Total Funding for All Counties $993,699 *as of January 18, 2022
Over $1.5 Million Has Gone to Support Indigent Guardianship in the State of Florida!
________________________________
Other Community Support
Additionally, part of AGED's mission is to provide resources and training on seniors and disability issues to the community at large. As such, AGED is a proud sponsor of the following organizations:
The mission of Best Buddies is to establish a global volunteer movement that creates opportunities for one-to-one friendships, integrated employment and leadership development for people with intellectual and developmental disabilities.
One Senior Place is a one-stop resource and shopping center that provides information, counseling and referrals, events and activities, and direct access to independent providers of senior products and services – all under one roof.
The Seniors Intervention Group is a partnership between local faith-based organizations and the fire and police departments of the seven Seminole County cities.
South Orlando Rowing Association (SORA)
SORA provides rowing opportunities to all Central Florida residents and visitors. Their goal is to promote the sport of rowing as an inclusive sport, welcoming all athletes including those with physical and intellectual disabilities.
AGED is proud to sponsor a boat for disabled individuals to use in SORA's adaptive rowing program. This vessel has been named "The Advocate". Click here to read more about AGED's donation.
Here are some additional links about Adaptive Rowing, in case you are interested in learning more.
The Jewish Pavilion enhances the lives of residents in independent, Assisted Living, and Skilled Nursing facilities throughout Central Florida by providing visitation, holiday festivities, inter-generational celebrations, musical programs, and educational courses. The staff and volunteers of The Jewish Pavilion visit seniors in over 50 different facilities.