Nov. 30, 2012 Bags of Hope & Holiday Cookie Extravaganza – Upcoming One Senior Place Events
There are some great upcoming One Senior Place events you should know about.
November 30, 2012 4 – 7 pm  Bags of Hope – Silent Auction for Designer Handbags
Silent Auction held at One Senior Place, with the proceeds going to benefit VITAS.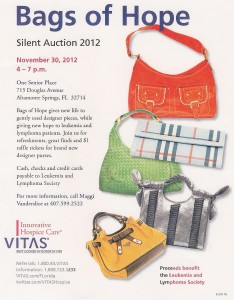 If you would like to donate a purse or handbag for this event, please check out the flyer below.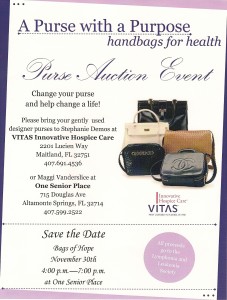 December 7, 2012 10 am – 12 pm One Senior Place's Holiday Cookie Extravaganza
Meet the businesses of One Senior Place and pick up holiday cookies and some new recipes.